Our professional staff at Sapon & Swisher Dental, PLLC pursues ongoing education to provide the highest level of care.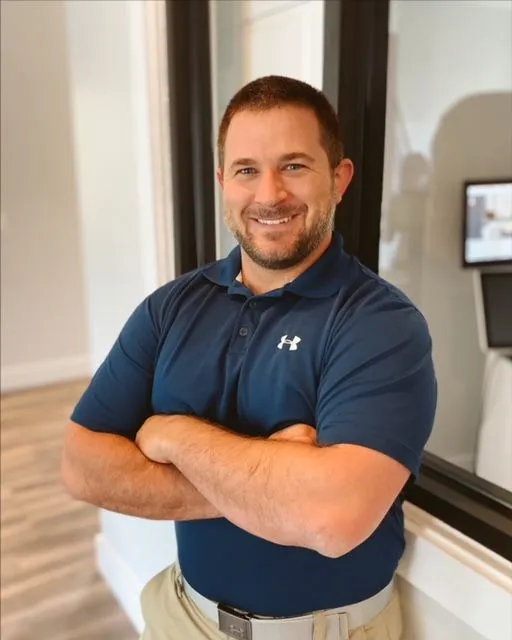 Dr. Brad Swisher
Dr. Brad Swisher is a native of South Charleston, West Virginia. He graduated from the South Charleston High School International Baccalaureate Program. He attended West Virginia Wesleyan College and received a Bachelor of Science in Biology and a Bachelor of Arts in Chemistry. Dr. Swisher also took many computer science classes to gain knowledge in his interest for technology.
Dr. Swisher is an Honor Graduate from West Virginia University Doctor of Dental Surgery Program. His philosophy is based on preventive dentistry and patient education to achieve optimal oral and general health. He has had the opportunity to experience a wide variety of new technology currently being introduced into dentistry. He is enthusiastic about offering the best possible treatment for patients based on their own individual needs. As a General Dentist, he is currently practicing comprehensive family dentistry. He is devoted to advanced training and attends the best continuing education courses.
Dr. Swisher received several awards in Dental School: The Sabe Issac Howard Memorial Scholarship, Best of the Best Whip Mix Prosthodontics Award, President of Dental Class, Honors Program, and graduated in the top percentage of his class. He is a member of the Charlottesville Albemarle Dental Society
Dr. Swisher loves the outdoors. He is an avid snowboarder and motorcyclist. He enjoys spending time with his family and Boxer Zoey.
---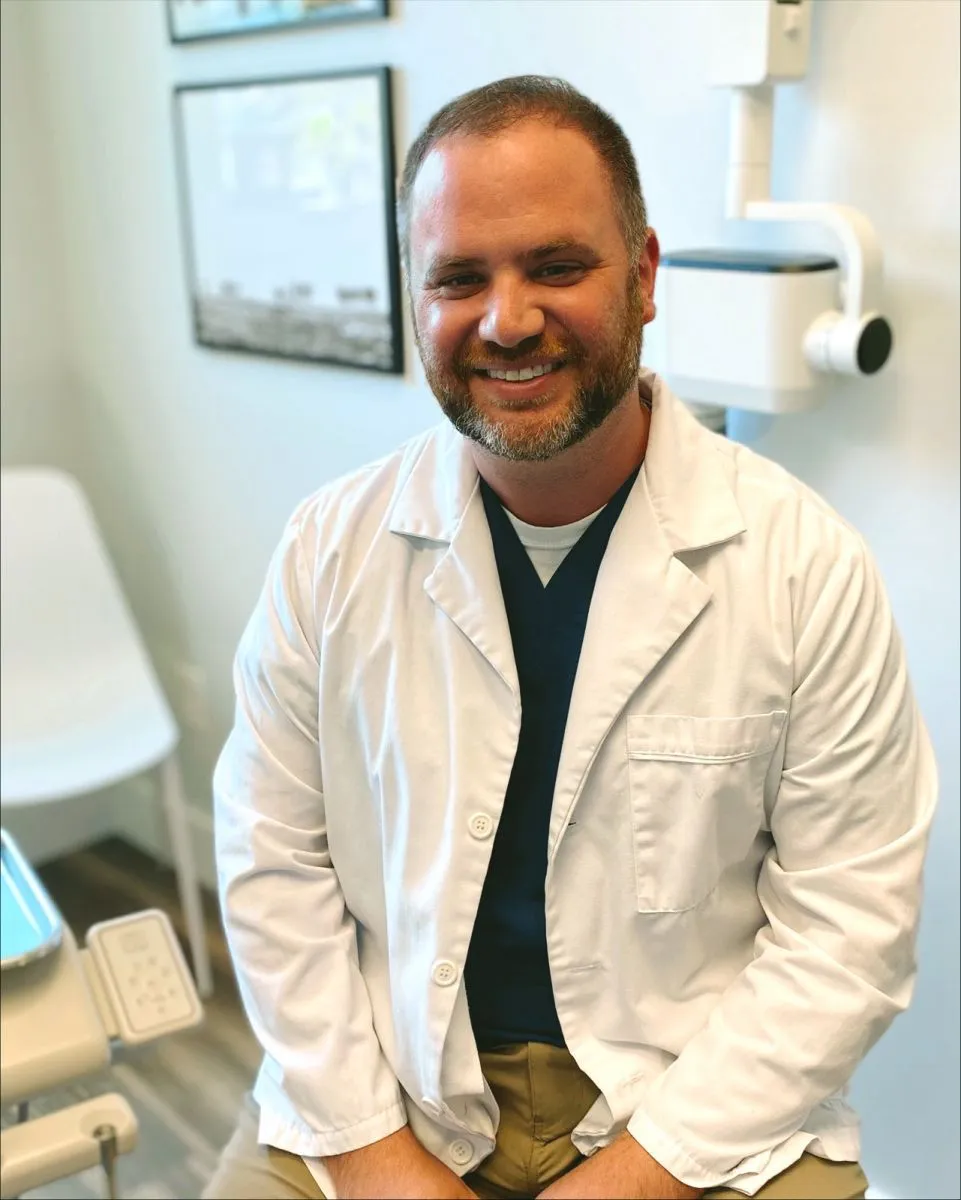 Dr. Mark P. Sapon
Dr. Mark Sapon is a graduate of West Virginia University where he earned a Bachelor of Science in Biology and then a Doctorate of Dental Surgery from West Virginia School of Dentistry.
He is a member of the Academy of General Dentistry, and Charlottesville-Albemarle Dental Society.
His primary focus in practice is providing quality dental care in a gentle, comprehensive manner with an emphasis on positive and caring patient relationships.
He enjoys playing golf, watching WVU football and basketball, and spending time with his wife Meaghan and their three children.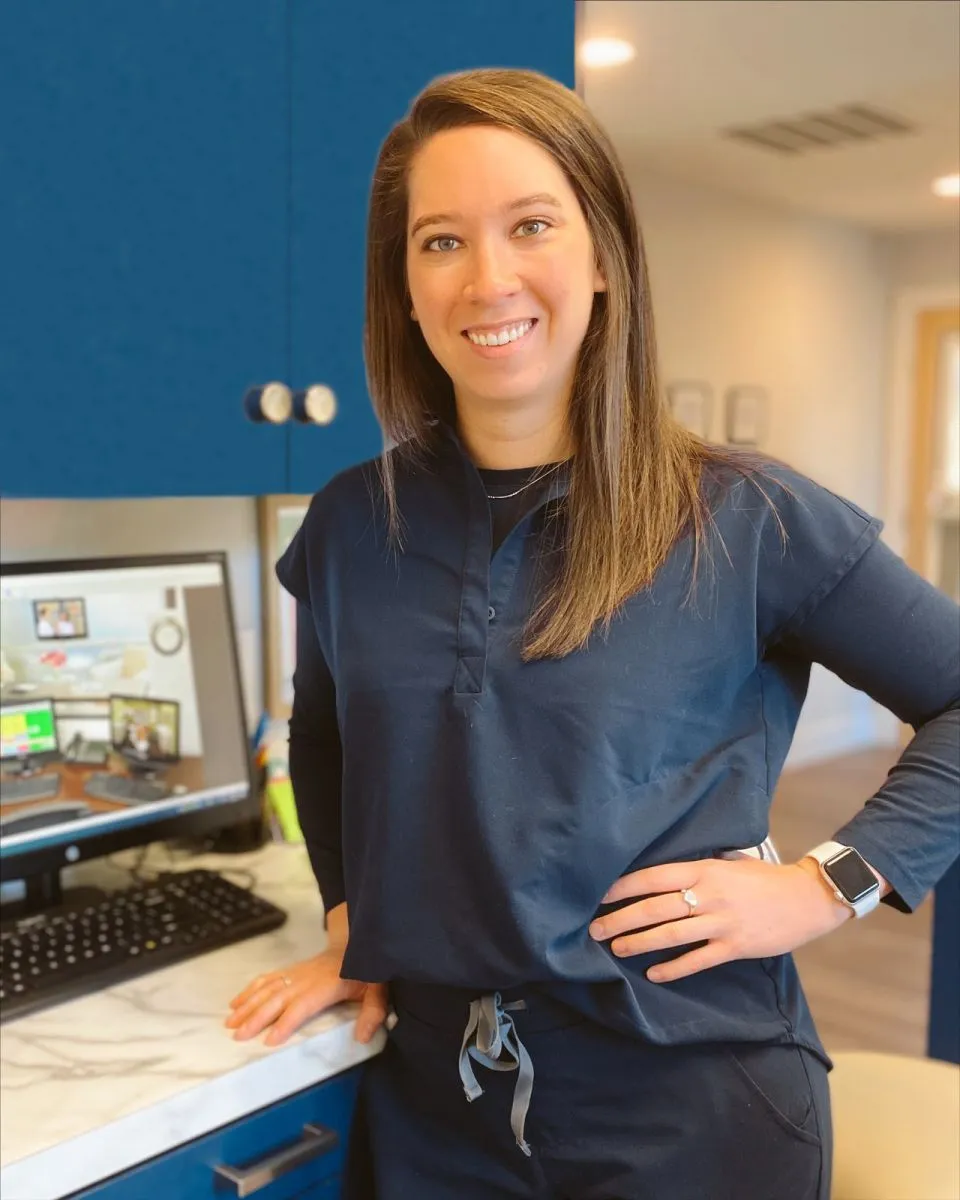 Dr. Katy Brandt
Dr. Katy Brandt was born and raised in Des Moines, IA and relocated to Charlottesville in 2014. She received a Bachelor of Science in Psychology from the University of Iowa. She then went on to earn a Doctorate of Dental Surgery from the University Of Iowa College Of Dentistry.
She received a Public Health certificate during dental school and enjoys participating in community outreach. She also received several leadership awards for her work with the Iowa American Student Dental Association. She is currently a member of the Charlottesville Albemarle Dental Society.
Dr. Brandt is a general practice dentist. Her practice philosophy is centered on patient care with open communication. She emphasizes overall oral health with a focus on prevention, in addition to treatment. She is excited to be a part of the Charlottesville dental community!
Dr. Brandt enjoys traveling, watching Hawkeye football, and playing with her dog, Bria.
Dr. Colin McCain, DDS
Dr. McCain was born in Harrisonburg, VA. He moved to Richmond, VA at the age of 5 where he grew up until he attended college at Virginia Tech. He graduated with a B.A in Chemistry and a minor in Biology. Following his time at Virginia Tech, Dr. McCain attended Virginia Commonwealth University School of Dentistry in Richmond, VA graduating with honors in 2019. Dr. McCain completed a General Practice Residency at the University of Virginia prior to joining our practice.
As a General Practice Dentist, Dr. McCain's practice philosophy is centered upon comprehensive, preventative care with an emphasis on building strong patient relationships through compassion and empathy. He strives to make every patient feel comfortable in the dental chair with open communication and education. Dr. McCain is a member of the Academy of General Dentistry.
Dr. McCain enjoys spending his free time outdoors and near the water. During the summer months, you will find him by the water boating, water skiing or just relaxing on the beach. He also loves to travel, ideally to tropical islands, where he enjoys scuba diving. Once the fall months begin, Dr. McCain spends his weekends hiking, watching football and cheering on the Virginia Tech Hokies.
---